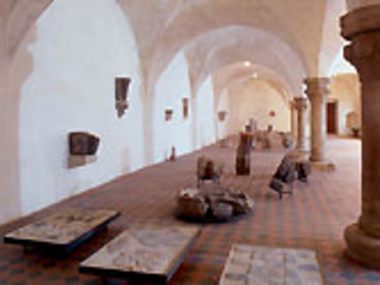 Introduction to the history of the order

An exhibition which introduces you to the history, development and expansion of the Cistercian order along the filiation line of Morimond. This line, too, leads on to Altzella.
In five permanent exhibitions, you can learn more about the history, culture and tradition of the former Cistercian monastery at Altzella as well as the burial places of the margraves of Meissen.
[Translate to English:]
Alle Veranstaltungen und Ausstellungen auf einen Blick